Personal Information:
| | |
| --- | --- |
| Login: | 7thEclectic |
| Name: | no name |
| Location: | United States |
| Age: | 32 |
| Gender: | male |
| Marital Status: | single |
| Homepage: | |
| Occupation: | |
| Company: | |
| email me |   |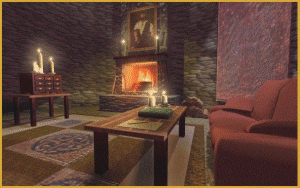 Personal Quote:

"Fly your willow branches
wrap your body 'round my soul,
lay down your drums and reeds
on my soft sheets.
There are years behind us reaching to the place where hearts are beating, and I know you're the last true love I'll ever meet... and I know you're the last true love I'll ever meet."
Mountain -
Nantucket Sleighride

Hobbies:

Dreaming... purpose, intention, reality, truth, Love, the living... A genuine "traveller"! In a world of dreamers I search for others who know the consequence of their thoughts, ideas, visions and imagination working in the world that surrounds them. Law of man vs. higher law, the power of wills, dream-casting, responsibility, etc...

News:

I have a wardrobe, or a closet if you prefer! It's built of wood.

Notes:

I'm new to the "area" by name, however I am discovering to my amazement... that which I know, concepts and practices very familiar to my own nature. Currently at "the crossroads" in my life. Many experiences behind me, many shoes I've walked in... generally misunderstood and underestimated by regular folk... still trying to figure out exactly what that would make me! Though 32 years old according to "the wisdom of man"... there is far more than the wisdom of man. I am also a friendly sorta chap BTW! May not look like it sometimes, but I am. Oh yeah, of Irish, German, and Cherokee descent among others - a fishboy too/Pisces born in the year that man walked on the moon, the Summer of Love, Woodstock, 1969, March 8... Ok is that too much info?!!!