Personal Information:
| | |
| --- | --- |
| Login: | Deborah |
| Name: | Deborah O'Dubhain |
| Location: | United States |
| Age: | 43 |
| Gender: | female |
| Marital Status: | married |
| Homepage: | www.summerlands.com |
| Occupation: | |
| Company: | |
| email me |   |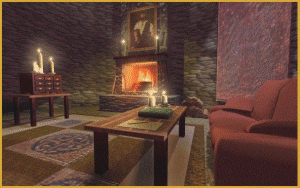 Personal Quote:

Don't Panic!

Hobbies:

Reading, Writing, Movies, drawing and painting, camping, horseback riding, all kinds of crafting

News:

Searles and I are new grandparents (Jesse) and have another one on the way in March (to be named later)! The Cats are very excited

Notes:

I'm just an old fashioned kitchen witch. I've recently gotten involved in screen/script writing and am working on a couple of Pagan Children's books. My garden this year was a disaster... oh well... back to the drawing board. At some point in this life, I want to live in Ireland, Scotland and somewhere in the Carribean islands where I can swim with dolphins and skinny dip in crystal surf. I'm a devout animal lover and am currently owned by two cats named Tiger and Angel (but would love to have a menagerie).