Ogham Divination Course
Now Accepting Registrations!
Sign up now for the only online class in Ogham Divination that is based on the Ancient Ways of the Druids. Beginning this summer (date not yet set)in the Summerlands IRC room, Searles O'Dubhain will once again teach an eight-week course in how to use the Ogham in divination. The entire course is based on his new book: Ogham Divination, A Study in Recreating and Discovering the Ancient Ways of the Druids.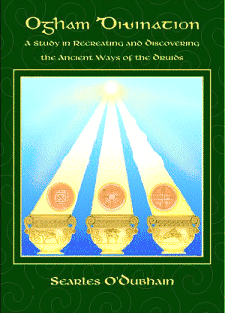 Class members will receive password access to an online version of the book and its over 600 online pages of information, research and practical "how to's." The course and the book are both structured to develop an understanding in the students of Druidic cosmology, power concepts, memory practices and ways of imbas. The basis of this work is found in the correlation of Ogham to knowledge known as the "Keys of Wisdom." Don't miss this opportunity to gain insight into the Ways of Druids or to increase your abilities to foretell and understand the future. Be among the first to gain access to the book before it is published. Interactively discuss the more mystical aspects of Druidic knowledge with the author and teacher.

Sign Up Now
To give you a sampling of what is in store for you when you take the class or read the book, please follow the link below to some excerpts from the book, as well as its entire online table of contents.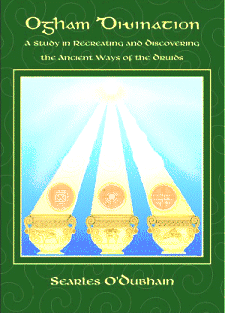 Peruse Excerpts from the Book and the Class Outlines
To see what else is happening in The Summerlands, please meet us at the Crossroads. There you will find links to all of our sites as well as the Public Library and the Summer Sun our newsletter. The Crossroads also provides a way to get to our Summerlands Activity Calendar so that you will know when and where to meet other members in IRC and at our gatherings. You can also sign up to take advantage of our free trial memberships.

Return to the Crossroads for Further Exploration

One Month Free Trial Summerlands Membership